Coding knowledge is not necessary.
Limitless creative work imaginable.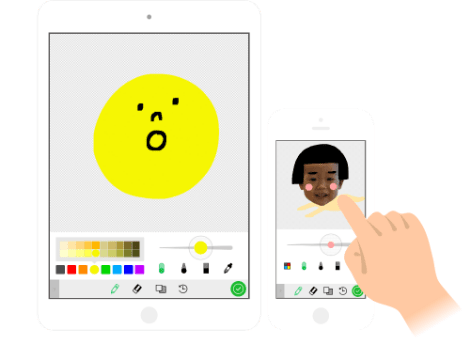 Draw a picture
and edit a photo
Let's paint with your fingers. You can crop and scribble the photos you have taken.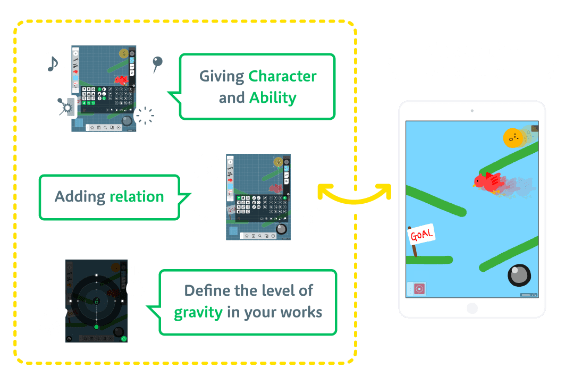 Check the operation with
character and relationship
Draw a picture and set up a movement. Just by tapping the icon, you can define its character, ability, relationship, and so on. It is possible to provide gravity to the entire screen.
You can check the operation anytime, so let's try and get it completed.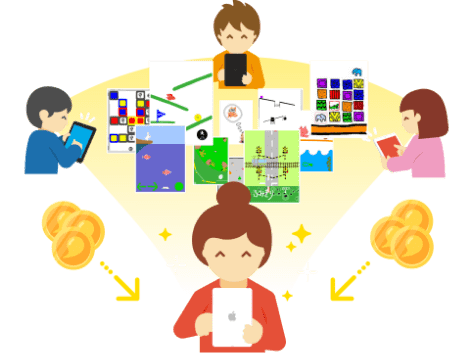 Share your work
By uploading to the market, you can share your work to the world. When your work is downloaded, you can get coins. Let's create a work many people want to play!
Improve your application creation
Learn